Hablamos Espanol
On-site Training
CALL NOW FOR PRICING
(888) 978-2516
Sit Down Forklift Operating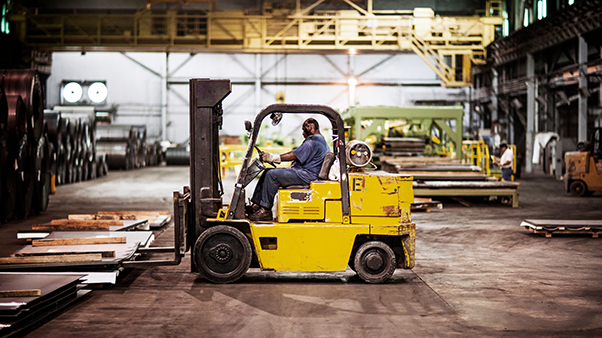 When it comes to efficiently and safely moving heavy loads within warehouses and industrial settings, Sit Down Forklift Operating takes center stage. These powerful machines, also known as counterbalance forklifts, play a pivotal role in optimizing productivity while ensuring the well-being of workers and the integrity of the goods being transported.
The Importance of Sit Down Forklift Operating
Sit Down Forklifts are designed with precision and engineering excellence to handle various lifting and moving tasks. The operator sits inside a protected cabin, gaining an excellent vantage point for maneuvering through tight spaces and lifting pallets with precision. The ease of use, coupled with the capacity to handle heavy loads, makes these forklifts a staple in modern logistics.
Mastering Sit Down Forklift Operating Techniques
Safety First: Operating Procedures and Protocols
Safety is paramount in any industrial operation, and Sit Down Forklift Operating is no exception. To ensure the well-being of both the operator and the surrounding personnel, it is crucial to follow these safety protocols:
Pre-Operational Checks: Before starting the forklift, perform a thorough inspection of key components, including brakes, lights, steering, and hydraulic systems.


Proper Loading Techniques: Distribute the weight evenly on the forks and secure the load using appropriate attachments or restraints.


Clear Visibility: Adjust mirrors, wear the seatbelt, and ensure clear visibility before moving the forklift.


Stable Movement: Drive smoothly, especially when turning and stopping, to prevent load shifting and tip-overs.


Caution in Tight Spaces: Slow down when navigating through confined areas, and always sound the horn at intersections or blind spots.
Navigating Confined Spaces Like a Pro
One of the standout features of Sit Down Forklifts is their ability to navigate through narrow passages and confined spaces. Whether you're working in a bustling warehouse or a tightly packed storage area, mastering the following techniques can make a significant difference:
Precision Steering: Use small, deliberate steering movements to navigate tight corners and aisles smoothly.


Three-Point Turns: When facing dead ends, practice the three-point turn technique to change direction safely and efficiently.


Reverse Operation: Enhance your skills in reverse operation, especially when visibility is limited. Use mirrors and ask for a spotter if needed.
Maintaining Sit Down Forklifts for Longevity
Regular Maintenance for Optimal Performance
To ensure the longevity and consistent performance of your Sit Down Forklift, proper maintenance is essential. Regular upkeep helps prevent costly breakdowns and extends the lifespan of the equipment. Here's a maintenance checklist to follow:
Daily Inspections: Before each shift, conduct a visual inspection of the forklift's tires, brakes, fluid levels, and overall condition.


intervals: including oil changes, filter replacements, and hydraulic system checks.


Battery Care: If your forklift is electric-powered, maintain the battery by following charging guidelines and inspecting for corrosion.


Tire Maintenance: Check tire pressure regularly and replace worn-out tires promptly to ensure stability and maneuverability.
Elevate workplace safety and efficiency through our specialized training for forklift operators. Get hands-on instruction, comprehensive knowledge, and practical skills to empower your team in becoming proficient and responsible forklift operators.
Troubleshooting Common Issues
Even with proper maintenance, occasional issues may arise. Familiarize yourself with these common problems and troubleshooting steps:
Weak Battery: If the forklift struggles to start or lacks power, check the battery connections, charge level, and consider replacing an aging battery.


Hydraulic Leaks: Inspect the hydraulic system for leaks, and address any issues promptly to prevent fluid loss and potential damage.


Uneven Fork Movement: If the forks don't lift evenly, there may be a hydraulic pressure imbalance. Seek professional assistance to rectify the problem.
Sit Down Forklift Operating is a skill that combines precision, safety, and efficiency. By mastering the proper techniques, adhering to safety protocols, and staying proactive in maintenance, you can navigate through the challenges of industrial environments with confidence and expertise. Whether you're maneuvering through tight spaces or lifting heavy loads, your proficiency in Sit Down Forklift Operating will undoubtedly contribute to a smoother workflow and a safer workplace.
Looking for forklift operator certification in your area? Gain access to accessible, in-person training that will provide you with the skills and knowledge you need to become a licensed forklift operator and flourish in your local employment market.