Hablamos Espanol
On-site Training
CALL NOW FOR PRICING
(888) 978-2516
If You Dont Have Forklift Certification What Happens?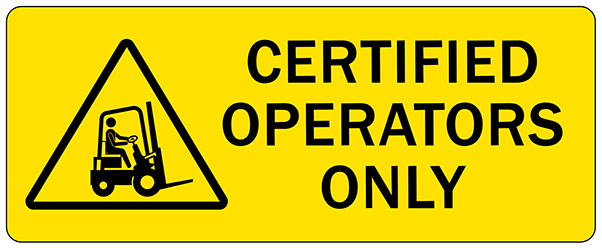 If you don't have a forklift certification you can cost companies or even worse be a danger to yourself and others. Forklift operations could be dangerous for workers and contribute to costly OSHA forklift citations.
Become a properly certified forklift operator to avoid accidents along with the forklift safety violations.
Take advantage of our comprehensive forklift certification for educators curriculum. Learn how to lead effective training sessions and shape the future generation of professional and safety-conscious forklift operators by obtaining the necessary experience and certification.
Forklift Certification Operator Training
Lack forklift certification operator training could be your most summoned violation. A worker should be evaluated every three years once trained.
Operators should inspect all forklift trucks before daily use. They must avoid driving too fast, or with a heightened load. Loading docks are especially dangerous, listed below are the hazards.
Forklift Certification Training Program
Contact us today by completing a form and scheduling a forklift certification training session or recertification. Meet the most recent OSHA rules and regulations.
Stay current and competent with our electric forklift recertification program. Get the refresher training you need to maintain your skills and certification, ensuring ongoing safety and compliance in operating electric forklifts.
---




---
Payments Accepted


Our History
All Purpose Forklift Training instructors combined brings over 100 years of training and field experience. We strive to deliver the highest standard of quality forklift certification training.
allpurposeforklifttraining.com All rights reserved. Web Development by All Purpose Safety Training Solutions