Hablamos Espanol
On-site Training
CALL NOW FOR PRICING
(888) 978-2516
How Frequently Do Forklifts Need Maintenance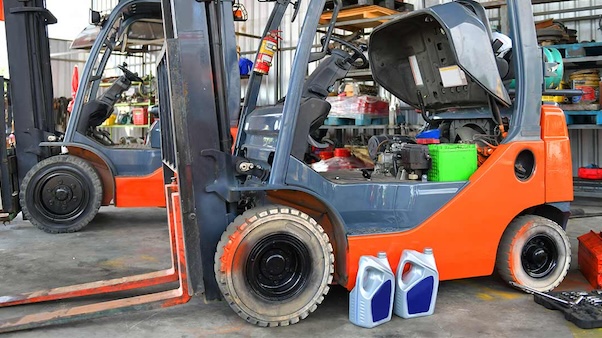 Standard Maintenance Schedule
Forklift usage is measured in hours. The more hours a forklift works, the more it needs to be repaired. Generally speaking, every 250 hours you should replace the filters, pop up the frame and check out the brakes and electrical system for signs of wear. In 500 hours, you'll also need to service the antifreeze and the spark plugs. At 1000 hours, then you should service the hydraulic oil and filter and take a look at the brake fluid. This is why it's important to catalog your swimmer's use time, to make certain you're staying before any necessary care.
Fork Lift Service
Forklifts are incredibly advanced machines. Machines that will need to operate perfectly, under the harshest working situations, daily. After all, the last thing you need is for your equipment to fail in the middle of a major endeavor and find yourself at the unfortunate decision of purchasing a forklift in a rush. To maintain your fork-lift working as well as possible, it pays to stay ahead of the forklift maintenance schedule and to be educated about giving the machine the maintenance it requires.
Stay up-to-date and maintain your forklift operator certification by enrolling in our specialized forklift recertification class. Get the refresher training you need to ensure safety, compliance, and continued success in your material handling career.
Preventive Care
Of course, the perfect way to take care of a forklift is to rehearse preventative care. This permits you to know just what needs servicing at any given time and to correct the issues until they become hugely costly issues. You will be able to prevent problems from coming up in the first place, rather than having to struggle to react to every breakdown.
Contact us at All Purpose Forklift Training for more information regarding forklift certification and proper training. Get a quote toll-free at (888) 501-1355.
---




---
Payments Accepted


Our History
All Purpose Forklift Training instructors combined brings over 100 years of training and field experience. We strive to deliver the highest standard of quality forklift certification training.
allpurposeforklifttraining.com All rights reserved. Web Development by All Purpose Safety Training Solutions