Hablamos Espanol
On-site Training
CALL NOW FOR PRICING
(888) 978-2516
Forklift Operation Safety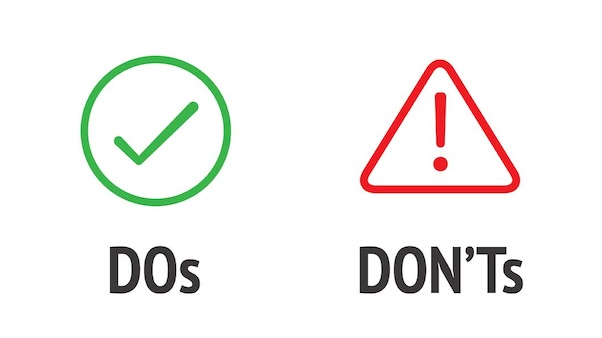 Forklift operation safety tips of what to do and not to do for the safety of the operator.
Forklift Dos and Donts
Dos:
Prioritize safety by wearing appropriate personal protective clothing provided by your employer.


Conduct a pre-shift test of the forklift to ensure its proper functioning.


Immediately report any defects or issues to your supervisor.


Ensure that the work path is clear of obstacles before proceeding.


Utilize operator restraints, if available, and always look around before moving.


Pay attention to the path of travel and adjust your speed accordingly, considering the load being carried.


Maintain the forks lowered while keeping them clear of the ground.


Stay vigilant for pedestrians and exercise caution around them.


Avoid sudden stops and aggressive braking to maintain control.


Exercise extra care when operating on wet, icy, slippery, or loose surfaces.


Reduce speed when approaching corners, doors, or hazardous areas.


Use the horn when approaching blind corners, exits, or entrances.


Prior to leaving the forklift, turn it off, remove the key, and store it securely.


Apply the parking brake before exiting the forklift.


Face the forklift, utilize the provided steps and handholds when entering or exiting, and maintain three points of contact.


Report any accidents or near misses to your supervisor promptly.
Upgrade your career from anywhere - earn your forklift license online through our convenient training program. Get the flexibility of remote learning combined with the expertise to secure your forklift operation skills and certification.
Donts:
Refrain from operating a forklift unless you have received proper training, are competent, and authorized to do so.


Avoid using equipment or attachments that you know are not functioning correctly.


Do not operate controls from outside the cab unless it is designed to be operated in that manner.


Never stand on or near the controls to reach a load located outside the cab.


Avoid abrupt starts or stops and rapid turns to maintain stability.


Do not drive on uneven ground unless the forklift is suitable for such conditions.


Stay clear of unprotected wires or flexible pipes to prevent damage or accidents.


Do not attempt repairs yourself; leave it to a qualified maintenance technician.


Refrain from operating a forklift while under the influence of alcohol or drugs, whether prescribed or illegal.


Avoid using mobile phones or handheld devices while operating the forklift.


Never use uncertified attachments, as they may compromise safety.


Ready to take the driver's seat? Get a forklift operation license through our comprehensive training, ensuring you possess the skills and knowledge needed to earn your license and operate forklifts safely and confidently.
---




---
Payments Accepted


Our History
All Purpose Forklift Training instructors combined brings over 100 years of training and field experience. We strive to deliver the highest standard of quality forklift certification training.
allpurposeforklifttraining.com All rights reserved. Web Development by All Purpose Safety Training Solutions