Hablamos Espanol
On-site Training
CALL NOW FOR PRICING
(888) 978-2516
Forklift Certification Near You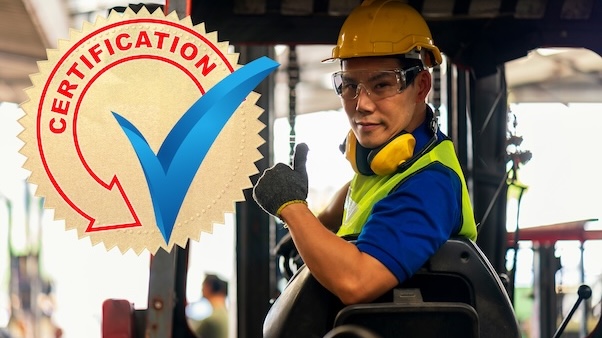 Discover the finest forklift certification courses in your vicinity and across the United States. Our premier services cater to prominent corporations, ensuring their employees receive expert training and obtain operator certification in the esteemed forklift industry.
Our highly skilled forklift instructors excel in training workers to operate forklifts with utmost precision, ensuring compliance with OSHA's latest standards and regulations for a period of approximately three years. Our comprehensive forklift instructor program not only enables trainers to conduct courses effectively but also motivates employees to become certified forklift operators. This approach allows forklift training to be conducted in-house or on-demand, catering to your specific needs. Alternatively, you can enlist the expertise of our experienced trainers to efficiently train your operators.
For a hassle-free experience, we welcome you to visit All Purpose Forklift Training School, where our team will gladly address any queries you may have regarding forklift training programs and certification.
In House Forklift Instructor Training
Our exceptional in-house forklift instructor training courses are among the exclusive programs we offer to our valued customers. These courses are thoughtfully tailored to provide comprehensive forklift operator training, incorporating a proven curriculum that adheres to the highest standards.
Delivered through engaging multimedia presentations, interactive discussions, and practical clinics, our in-house instructor courses ensure a dynamic learning experience. Participants are provided with a secure and supportive classroom environment, where they can practice operator training techniques and hone their class management skills. Our focus is on actively engaging learners and ensuring that precise learning objectives are met with utmost efficacy.
Does a Forklift Instructor Certification Expire?
Our Train the Trainer classes and certifications serve as invaluable resources for equipping workers to become effective trainers. While they do not carry official designations, it is important to note that they are subject to an "expiration date" in relation to OSHA requirements. In this particular case, OSHA stipulates that trainers must demonstrate competence to fulfill their role effectively.
Fork Lift Instructor Requirement
All operator training and assessments will be carried out by individuals who possess extensive knowledge, comprehensive training, and ample experience in training and evaluating the competence of powered industrial forklift truck operators. This requirement is mandated by 1910.178(l)(2)(iii).
Contact All-purpose Fork Lift Training School
Find convenient forklift training locations near you. Get expert tuition and hands-on experience to ensure you're well-prepared to become a qualified forklift operator in your area.
For all inquiries about our instructor training programs and any other questions related to forklifts, don't hesitate to reach out to our esteemed forklift school. You can conveniently contact us by dialing our Toll-Free number at 888 978-2516 or by visiting our website, All Purpose Forklift Training. Be sure to secure your spot quickly as our courses tend to fill up rapidly!
With our specialist crane operator training, you may reach new heights in your career. Learn the skills and knowledge required to operate cranes safely and efficiently, establishing yourself for success in the construction and heavy machinery industries.