Hablamos Espanol
On-site Training
CALL NOW FOR PRICING
(888) 978-2516
Benefits of Forklift Instructor Courses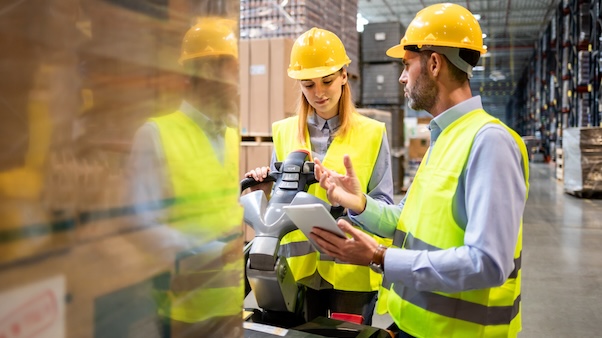 Our forklift instructor courses really benefit major companies with an in house instructor trainer. Becoming a forklift instructor can be a big benefit to the operator and the forklift industry.
Forklift Instructor Benefits
A forklift instructor benefits you by being capable of training employees and individuals on how to properly operate a forklift by obtaining the latest certificate meeting OSHA's latest standards and regulations lasting for up to three years.
Forklift Instructor Course
This forklift instructor course will enable train the trainer and allow staff to become a certified forklift operator in-house.
This way forklift training could be done in house or on-demand, whenever you need a one-time forklift instructor service. Or, you can hire our forklift operator trainer who will train your operators for you.
Improve your skillset with our first-rate forklift training classes. Get hands-on experience, experienced coaching, and the confidence you need to become a qualified forklift operator.
In House Forklift Instructor Training
What's in house forklift instructor training? In-house instructor training will enable you to offer forklift instructor training courses on-site is one of the most used programs for our customers. These programs are customized to offer forklift operator training with the teachings of an effective training program based on curriculum standards to adhere to the latest standards and regulations.
The in house instructor training courses are delivered through multimedia presentations, interactive discussions, and practices. The in house instructor participants are provided with a safe learning class or environment to practice operator training performance and course management methods to engage users and ensure learning goals are being properly achieved.
Forklift Trainer the Trainer Certification Expiration
Our forklift train the trainer certification expiration doesn't necessarily have an expired date set. This usually is a helpful way for teaching a worker to be a trainer, but there are no official designations, and consequently, there is no "expiry date" as it relates to OSHA requirements. In this situation, OSHA just says that the trainer must be "competent".
Notice: No mention of a Train The Trainer certification.
Forklift Instructor Requirements
Forklift instructor requirements for operator training and evaluations shall be conducted by an individual who has the knowledge, training, and experience to train operators with powered industrial forklift trucks and evaluate their proficiency. - 1910.178(l)2(iii)
Contact Our Forklift School
With our specialist commercial forklift training, you can improve the capabilities of your team. Get customized training that will teach your employees how to operate forklifts safely and efficiently in commercial environments.
Read another forklift blog: